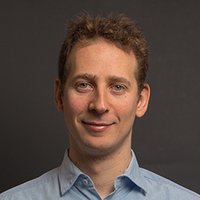 Dr Evert Verhoeven
Emergency Dept, UZ Brussel.
---
Bio
Dr. Evert Verhoeven obtained his medical degree in 2010 at the University of Leuven, where he also trained as an emergency physician. During his emergency medicine training he first got into contact with ultrasound in his 3rd year of training when he followed a basic course in Slovenia. Since then he is progressively incorporating ultrasound in his daily practice and clinical examination. This came in handy when he went abroad in his 5th year of training to work in a trauma centre in the UK. After his studies he continued to improve his ultrasound skills through multiple courses.
Since 2016 he is also teaching basic courses, in 2019 he started teaching in the advanced courses as well. His main points of interest are cardiac ultrasound, ultrasound in shock, and recently integration of ultrasound in disaster medicine. He is part of the Belgian Emergency Ultrasound Society that is working hard to provide guidelines for high quality ultrasound teaching.
He is currently working as an emergency physician in the UZ Brussels
---
I am teaching in
Ultrasound in Emergencies - 2 daagse workshop
Dag 1: 6 feb - dag 2: 7 feb
Back to people