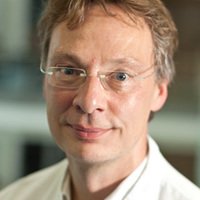 Prof Dr Joerg Radermacher
Head of Nephrology Dept, Muelenkreisen Hospital, Minden, Germany.
---
Bio
Joerg Radermacher qualified as MD in 1987 at Hannover Medical School.
During Medical School he spend 1 year in Boston (New England Medical Center) and 4 months in London (Hammersmith Hospital).
From 1988-1990 he did research in the Department of Clinical Pharmacology in Hannover and started his Nephrology training at Hannover Medical School in 1990.
He graduated in Internal Medicine in 1998 and in Nephrology in 1999.
In 2003 he was appointed head physician at Johannes Wesling Klinikum in Minden.
His areas of interest are:
Hypertension (European hypertension specialist and hypertension specialist DHL 2002 and 2005)

Medical ultrasound and teaching in the field of Ultrasound for Nephrologist (DEGUM teacher level II)

He became Professor of medicine in 2004 and has published in numerous per reviewed Journals
He lives in Minden with his wife and 2 sons. In his spare time he loves cycling and reading.
---
I am teaching in
Renal Ultrasound & Doppler renal arteries
Scan the kidney and its vessels
Back to people