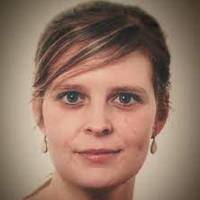 Dr Karen Vanhaute
Nephrology Dept, AZ St Elisabeth, Zottegem. .
---
Bio
Doctor Karen Vanhaute followed her basic medical training at Ghent University and her specialist training at University of Antwerp.
At the end of 2019, she graduated as a nephrologist, and completed her training at UZ Leuven (senior assistant) where she further specialised in haemo- and peritoneal dialysis and gained experience in glomerular diseases.
From 2021 to 2023 she worked at UZ Brussel where she continued to focus on haemodialysis. She further skilled in ultrasound-guided technicalities (renal biopsy, catheter placement) and ultrasound of the AV fistula and also tried to pass on this knowledge to trainee assistants.
She is currently working at AZ Sint-Elisabeth/AZ Glorieux.
---
I am teaching in
Point of Care Ultrasound voor de Nefroloog
Full day course
Back to people