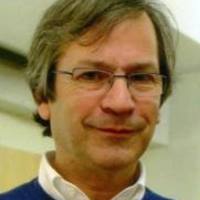 Prof Dr Daniel Lichtenstein
Intensive Care Dept, Ambroise-Paré, Boulogne (Paris-West), France.
---
Bio
Daniel Lichtenstein is a medical intensivist, visiting Professor, since 1989 at François Jardin's medical I.C.U.
He defined in 1991 critical ultrasound, a whole-body approach to the critically ill, mainly focused around lung ultrasound with extensions to acute respiratory failure (the BLUE-protocol), circulatory failure (the FALLS-protocol), and interventional ultrasound (thoracocentesis, venous line insertions, ...) using simple equipment and a unique probe.
One textbook (last Edition, 2010, Springer), two dozens of original articles (critical, venous and lung ultrasound).
President of CEURF (international training center with personnalized training at the bedside).
---
I am teaching in
Holistic Ultrasound in the Intensive Care Unit
Learn to use ultrasound in the point of care!
4th International Fluid Academy Days, CACU course
Organised by iFA: www.fluid-academy.org
Back to people