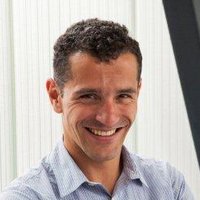 Dr Jeoffrey Schouten
Gastroenterology Dept, AZ Nicolaas, St Niklaas.
---
Bio
Jeoffrey Schouten attained his degree as MD in 2002 at the University of Antwerp. He graduated in gastro enterology in 2008. Afterwards he worked for 5 years at the Erasmus Medical Centre of Rotterdam where he did his PhD in hepatology about vascular liver diseases. His main research topic is abdominal ultrasound (main focuss on liver pathology), epidemiology and vascular liver disorders. Currently he works at AZ Nikolaas and the University of Ghent.
---
I am teaching in
The Belgian week of Gastroenterology
Organised by BWGE - 2 day ultrasound program : Feb 25-26th.
Abdominal Echo-Anatomy Course
A Systematic Approach of Abdominal Ultrasound !
Workshop Abdominal Ultrasound
A systematic approach of abdominal ultrasound !
Back to people