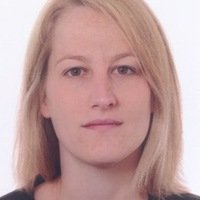 Dr Cathelijne Lyphout
Emergency Dept, UZ Gent, Gent.
---
Bio
Dr. Cathelijne Lyphout obtained her medical degree in 2009 at the University of Leuven, where she also trained as an emergency physician. Whilst working in the intensive care unit, one of the rotations in emergency medicine training, she got her first exposure and training in ultrasound, mainly focussing on lung ultrasound and vascular access. One year later, she worked in St. Mary's Hospital in London, gaining significant exposure to major trauma, including the work-up with eFAST (extended Focused Assessment with Sonography in Trauma). This was the incentive to gain further experience in ultrasound, including many ultrasound courses and practice in the emergency department.
After her training in emergency medicine, she pursued her other interest, clinical toxicology, by working in a Toxicology department in St. Thomas Hospital in London and obtaining a diploma in Medical Toxicology, whilst still practicing ultrasound in the emergency department.
She is currently working in the emergency department of the University Hospital in Ghent. One of her projects trough the university hospital is standardisation of training in ultrasound for emergency medicine trainees.
---
I am teaching in
e-FAST exam and vascular access
Start-to-scan program: Module 2
Simulation Session (Emergency Medecine)
Start-to-scan program: Module 6
Cardiac and aortic ultrasound
Start-to scan program: module 3
Masterclass Emergency Ultrasound
Level 1 Revision Course
Ultrasound in Emergencies Program: 4 Modules
14.03, 17.06, 21.10 and 18.11.2019
Ultrasound in Emergencies Program: Module 1
US Basics & e-FAST
Ultrasound in Emergencies Program: Module 2
Echocor & Vascular Access
Ultrasound in Emergencies Program: Module 3
AAA & Gynaecology
Ultrasound in Emergencies Program: Module 4
eFAST/RUSH protocol-Sim.session
Ultrasound in Emergencies - 2 daagse workshop
Dag 1: 6 feb - dag 2: 7 feb
Back to people